A new International Student Project in Japan
Kawasaki-city (Kanagawa Prefecture) and Shibuya-ward (Tokyo) in Japan have jointly announced that they have launched a new International Student Project for people with dementia. The project was planned with and facilitated by the non-profit organisation People Design Institute in Shibuya, Tokyo.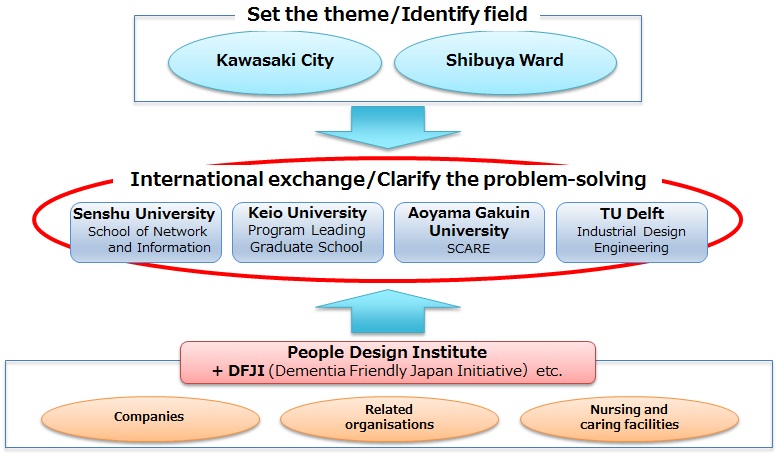 The project will be independently operated by four universities; Senshu University, Keio University, Aoyama Gakuin University in Japan, and Delft University of Technology in the Netherlands. The students will develop ideas for products, services and policy proposals relating to all aspects of dementia in 2016. The final goal for the project is to create new ideas for practical implementation in cities throughout in 2017.
Kawasaki-city and Shibuya-ward will work in partnership with researchers in this field. Dementia Friendly Japan Initiative (DFJI) and other organisations will work together for the success of this project.