Released: A new web site and short movies on Run Tomorrow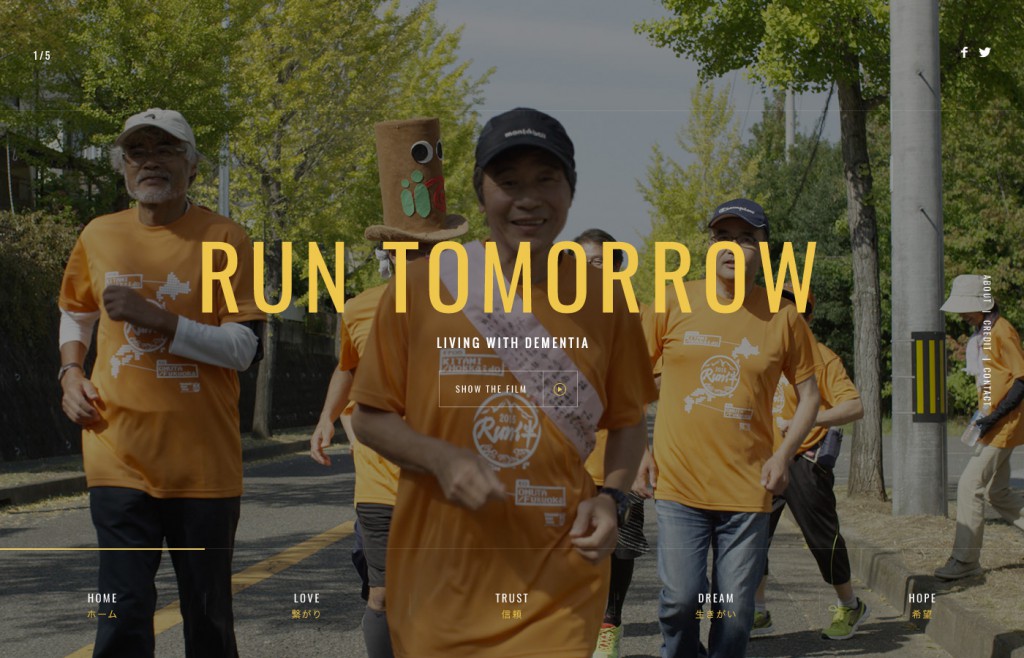 Demetia Friendship Club has released a new web site and short movies on Run Tomorrow.
"RUN TOMORROW" is a long distance relay with people living with dementia, a sash handed over one by one across communities in Japan. Our aim is to create a community where people living with dementia can live safely and comfortably in any town. This project was started to support RUN TOMORROW's activities.
In Japan, there are people who want to overcome various misunderstandings and prejudices about dementia, and be the heroes/heroines in their own lives. There are also people who want to build a society where that is possible, together with those people. This project was launched to support and encourage such frontrunners.
To enjoy everyday. To live positively. To help each other, to dream, and to live. Going beyond thoughts of what you can or can't do, and creating an environment where people can go on living together with others while not giving in to a feeling of hopelessness even if the things you cannot do increase. Living with dementia becomes just another standard way of life.
We hope that this project can contribute to making those goals a reality.